After a lifetime of midwest winters, I'm finally starting to figure out ways to survive the perpetual grey that descends in October and stays till mid-April.  My basic philosophy is just that you have to shake things up a little bit, and I'll since I can't really rearrange furniture or paint my walls on a whim, this usually means that I buy something little.  In fact, I've spent a few months pondering what to rename the portion of the budget Dave Ramsey calls "Blow money" (which just sounds wrong to me, in at least five ways).  I think I'll refer to it as my "Mental Health Budget," for things that aren't technically necessary, but are really very important for my sanity.  Plus, with a name like that, it must surely justify an extra $20 a month, right?
I've gotten in the habit of jotting down ideas for things that I think would brighten my spirits in the doldrums of February, even going so far as to pick one or two items up throughout the year and sticking them in a box to be opened In Case of Emergency.  Without further ado, here are a few things that have never yet failed me.
I hope I don't really have to explain this.  It's like Italy and chocolate and goodness and wonder and sunshine all mixed together.  Plus, that Amazon link up there is for a 5-pack, so there's a couple spares to share with your fellow sufferers (and at $3 a jar, that's a pretty cheap way to totally make someone's day).
Nail Polish.
This is an easy (and possibly cheap) one, but highly effective for me, probably because it's so visible and you can make it last for a long time.  Target has a large selection in a variety of prices, though finding this OPI Muppet collection kinda made my night.
Makeup.
I'm pretty sure it's no coincidence that one of the Clinique semi-annual Bonus Days falls right at the time of year that has the least color.  Last year, anticipating the need to perk myself up, I saved the gift card Mom sent me for Valentine's Day (thanks, Mom!).  For free, I was able to get a whole bag full of fun stuff (along with the bag itself!).
A few other things: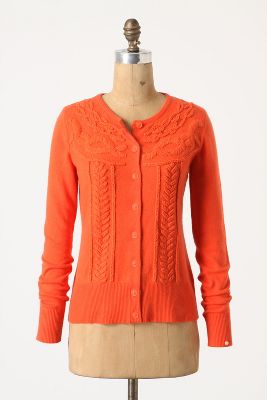 Brightly colored clothing
Yarn (again, the brighter the better)
Colorful paper products
A note about the links: I picked these links solely because they caught my eye, not because of any compensation, etc. (of which there was none).